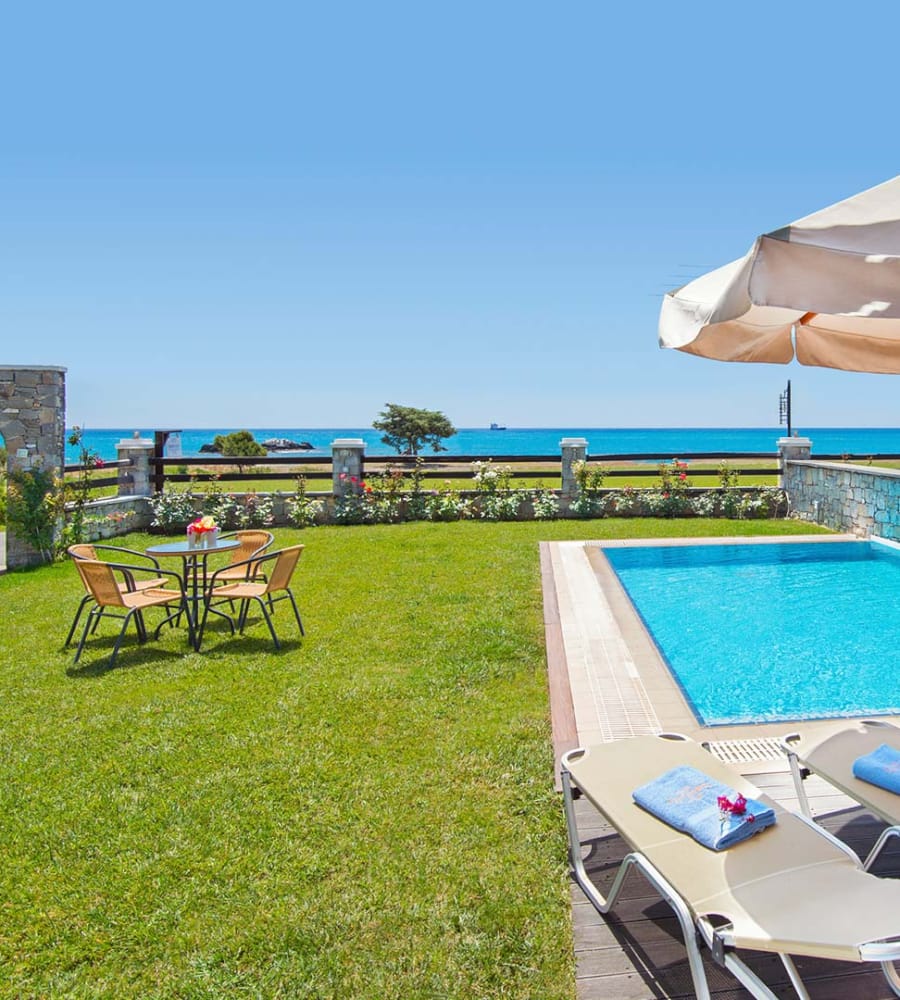 Family Villas In Rhodes
Horizon Line Villas, lying at the southern part of the island in Kiotari, are situated at a distance of 62 kilometers from Rhodes International Airport "Diagoras". It's an easy journey, of around 60 minutes' drive, from the airport to Kiotari via Faliraki-Lindos-Gennadi motorway.
Horizon Line Villas are located 60 km south of Rhodes Town and just a few minutes' drive from Lindos. Kiotari has a Blue Flag beach of 10 kilometers long and has become very popular due to its clear blue waters and its variations between sand and multi-colored pebbles.
On the beach-side of Kiotari, apart from water-sport facilities ideal for the sea lovers, someone can find several bars and taverns to enjoy the local cuisine. Something that sets this place apart is the large 100m2 rock lying around 100 meters from the shore, 'the nisi', as it is known to the locals which means the island, and apart from its aesthetic charms, presents a swimming challenge to all those bathers on the beach.